HISTORY OF FANTE'S KITCHEN SHOP
Fante's is a family owned and operated retail business, located in the heart of Philadelphia's historic Italian market since 1906.
Italian immigrants Luigi L. Fante, Sr. (born 24 Oct 1878 in Torricella) and his father Domenico Fante (born 23 Jul 1854 in Torricella), a stone mason, founded Fante's, and their entire extended family was devoted to the operation of the business.
Luigi's son, Dominic, led the business after his father's passing. He was known as a dutiful member of the community, and he was recognized for having fought hard for human rights for the underprivileged in the neighborhood.
Together with their sisters Rose, Josephine and Theresa, and their spouses, they strived to keep their respected business prospering by constantly varying it to meet the changing demand for products and services. They made venetian blinds, installed entire kitchens, sold furnishings, imported china, crystal and other goods from Europe.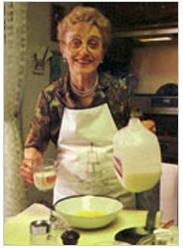 During the second World War, when goods for resale were hard to come by, they purchased distressed goods, repaired and resold them. During this time, the addition of a plethora of items for the kitchen made Fante's famous as a popular stop for these goods.
One of the family members, Jeanne Fantes, brought back expertise and tools from France, England and Australia that made Fante's the only place in the area, and probably in the entire country, where pastry chefs could readily obtain equipment for decorating cakes. Courses offered in the art of cake decorating to chefs and restaurateurs became very fashionable.

In the early 1960's, Fante's mail order catalog contained a wealth of hard to find goods and was successfully sought after by cooks throughout the country. Many articles were written about the unusual kitchen goods that could be found there, and Fante's became a virtual mecca for chefs and cooks from around the world.
In April 1981, the Fante family retired, and the baton was passed on to Mariella Giovannucci, then acting General Manager of the store. The families because acquainted in the mid 1960's, when the Giovannucci's emigrated from northern Italy to Philadelphia. Dominic Fantes, in his customary generous role, was instrumental in helping the new immigrants adjust to our new culture, and employed Mariella and her siblings for after-school work.
Under the guidance of the Giovannucci family, Fante's direction became even more focused on goods for the preparation and service of food.
A renowned Philadelphia tradition, Fante's is nationally acknowledged as one of the finest in the housewares industry. Over the years, Fante's continues to receive recognition from countless newspaper, magazine and web articles, as well as from food related programs on television and radio.
Famous chefs and cookbook writers make it a point to stop at the original Italian Market store when in Philadelphia, and you'll find Fante's listed as a resource in many of their books.
We are proud to serve our clients in the Philadelphia area and throughout the United States.


Some of our friends, visitors, and benefactors over the years: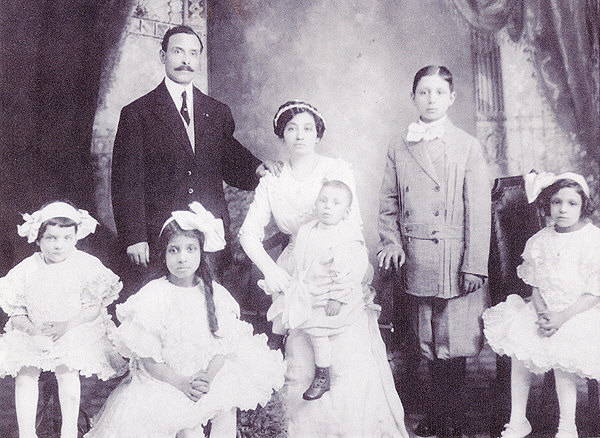 Luigi and Carmela with their children Rose, Teresa, Frank, Dominic, Josephine 1912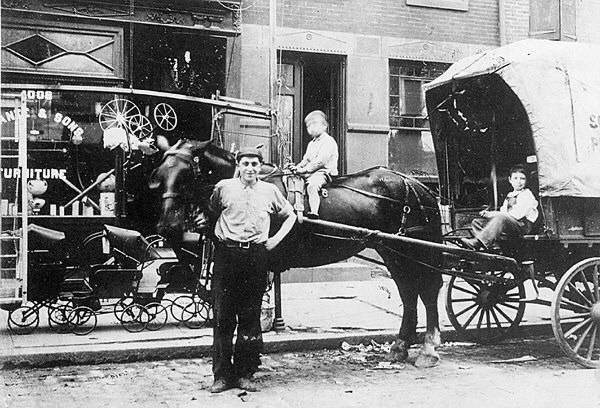 Fante's delivery cart Little Dominic is seated in the cart
Fante's storefronts are next to Monticelli's 1925*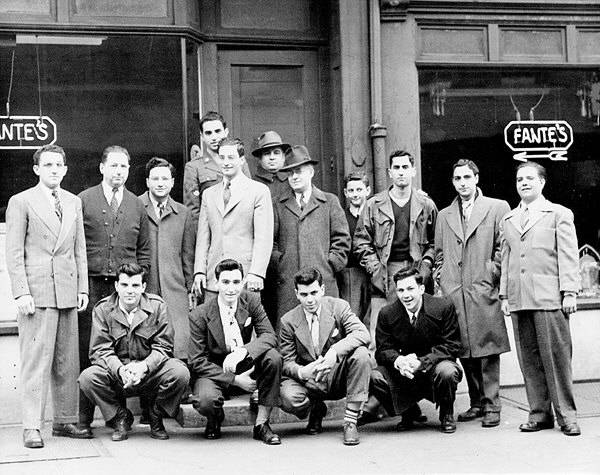 Boy Scout Troop 363 Dom - Scoutmaster Early 1940's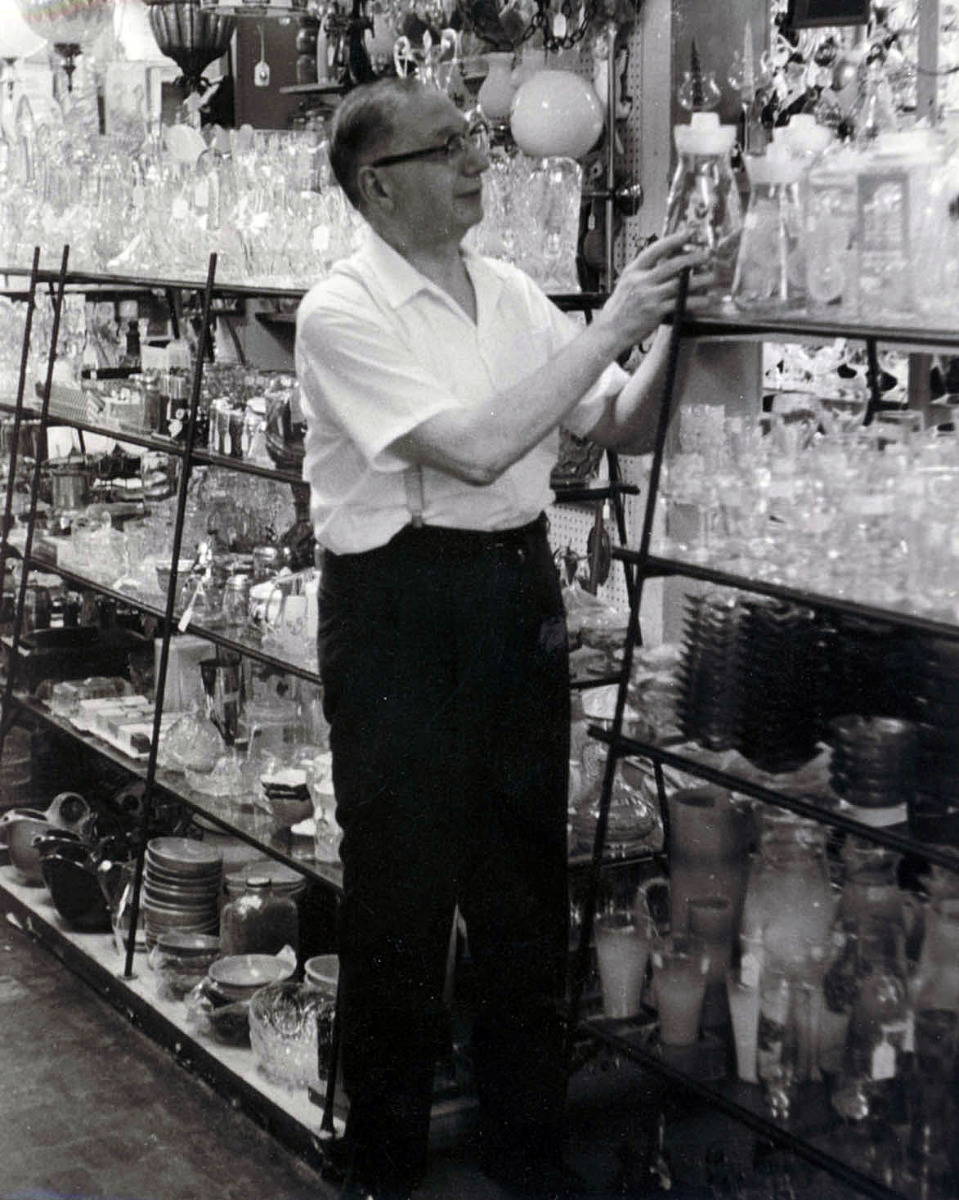 Dominic Fante in showroom - 1973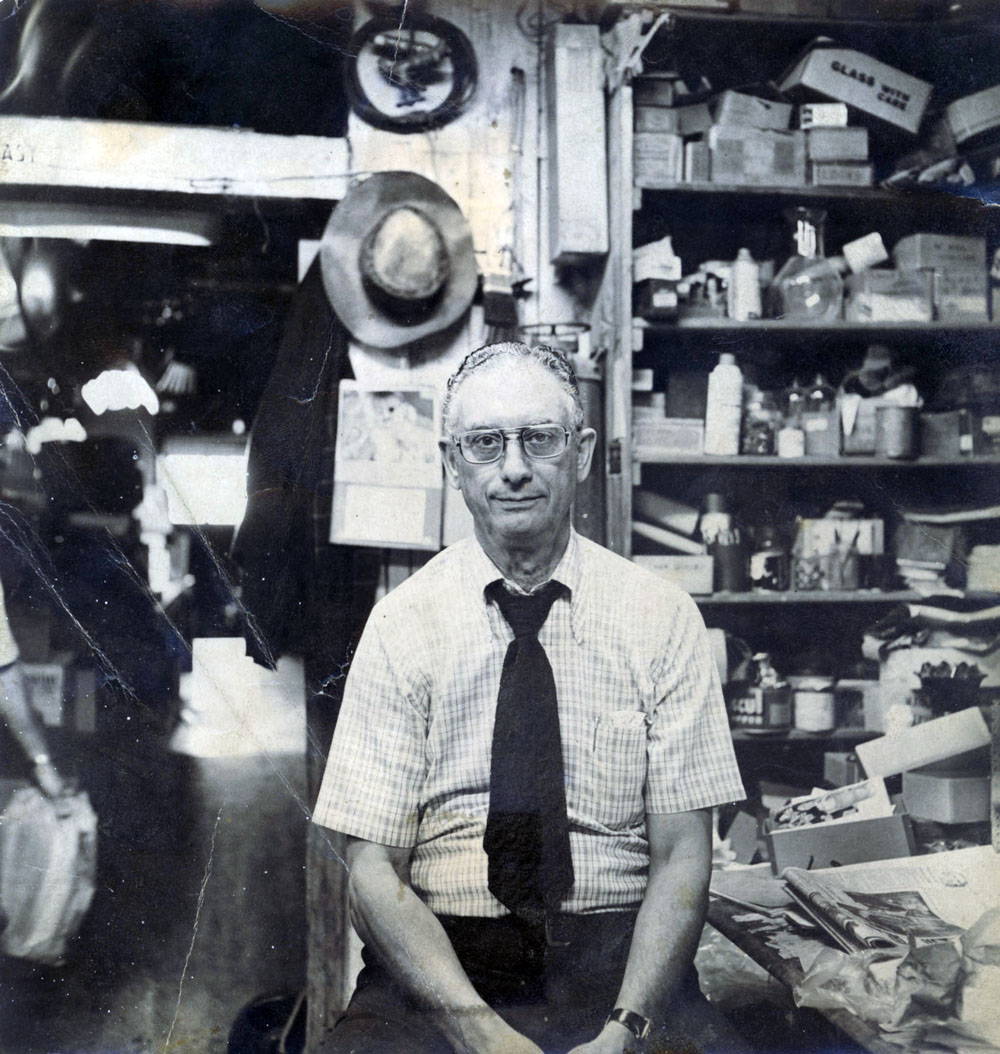 Louis Fante in workshop - 1973
Note of Interest:
Nicola, father of famous American author John Fante, as well as Luigi and Domenico Fante, came from Torricella, in the Italian region of Abruzzi, and may have been related.

Some Fante genealogy finds:
Domenico Fante, b. 7/23/1854; father: Filippo Fante; mother: Maria Fantini; paternal grandfather: Domenico Fante 1
1876 Domenico Fante marries Camilla Palizzi 2
Luigi Fante, b. 10/24/1878; parents Domenico Fante and Carmela Palizzi 3
John Fante b. 4/8/1909, Denver, CO; parents: Nicola Fante and Mary Capolungo 4
Nicola Fante, b. 1885; arrived 18-Sep-1901 Ellis Island; destination: Denver, CO 5
1 http://www.torricellapeligna.com/Gen-Birth%20Acts-Index-1809-1857-MASTER_files/Gen-Birth%20Acts-Index1854.htm
2 http://www.torricellapeligna.com/Gen-Marriage%20Acts-Index-byYear.htm
3 http://www.torricellapeligna.com/Gen-Birth%20Acts-Index-1873-1897-MASTER_files/Gen-Birth%20Acts-Index-1878.htm
4 http://johnfante.com/ http://en.wikipedia.org/wiki/John_Fante
5 http://www.torricellapeligna.com/ImmigrantListIndex_files/ImmigrantList-EtoL.htm#_top
* 9th & Washington: Public Works 22523, Fante's Storefront: Public Works 36443; photos courtesy of PhillyHistory.org, a project of the Philadelphia Department of Records.